Databases and Administration Web site Packages:
(Admin screen shots below)
This describes our database and administration functions in many of our packages.
We'll set up a Microsoft Access database and connect it to a special set of Administration Web pages on your Web site for you to enter your products, categories, specials and more. You will have access to the Administration pages through a username and password page to keep your data private.
We can take your data in Access or Excel format and prepopulate your initial database on your Web site as part of Packages 1 and 2 with additional per table fees.
We can also do the same in a SQL database for high powered functionality and when you anticipate high sales volumes. Call us for details.
What do all of these include?
All Database Administration Sites include:
Complete Administration site pages design and development
Free Basic Plus Hosting!** (normally $29.99/mo.)
Free Domain Registration!
Server/Email Control Panel
SourceForge AWStats Website Statistics
Unlimited Email Accts.
30 MB Max. Email Storage each Acct.
Web Mail for each Email address
Single Unlimited FTP and more...

Package 1: Our Access Database and Our Admin :
Database setup for

10 tables

of your choice:

Products, Styles, Special Items, Sizes, Categories, Suppliers, Orders, Inventory, Discount Codes, etc. or others that you would prefer.

Administration Website with Username and Password private entry.
Setup for

one

user.
Accessible anywhere you have internet connections.
Instantly synchronized with your online store.
Basic setup, ready for your products:

$79/month*

Using your Access or Excel tables: $59/table
Additional HTML pages: Add $5/page/month
Additional ASP pages: Add $20/page/month
Add a logo design for Add $10/month
Package 2: Your Access Database and Our Admin:
Same as Package 1 except add...
Database setup for

15 tables

of your choice as above.
Setup for

multiple users

. You change users/passwords.
We'll use your Access or Excel tables and/or ours to create one Database
Basic setup from your current database:

$119/month*

Additional Access or Excel tables: $79/table
Package 3: Microsoft SQL DB and Admin:
Same as Packages 1 and 2 except add...
Database setup for

25 tables

.
100 MB SQL Database, 50 MB SQL Logs
Setup for existing and new data:

$179/month*

Additional SQL, Access, Excel tables: $139/table
* 12 months prepaid.
Many other Web site navigation and features are available. Starting rates for some of these items are here.
We use ASP/ASP.NET (Active Server Pages), Microsoft Access or SQL Databases and Windows 2003 Server for the Web stores and shopping carts we build. Prices above are for the Packages described. Call us for questions, custom variations and requirements
You, the merchant, apply and pay online at Authorize.Net or PayPal (PayPal is free to setup).
Prices above are for the Database and Administration portion of your site only. Call us for custom variations.
Secure Databases are extra

$125

/year SSL certificate

$125

/year Dedicated IP address
(SSL server IP address and Certificate may be necessary if the type of data kept in the database is confidential such as credit card numbers or social security numbers)
Login: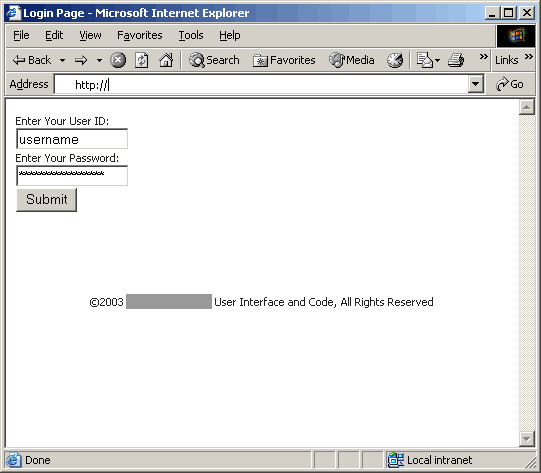 Pick a function: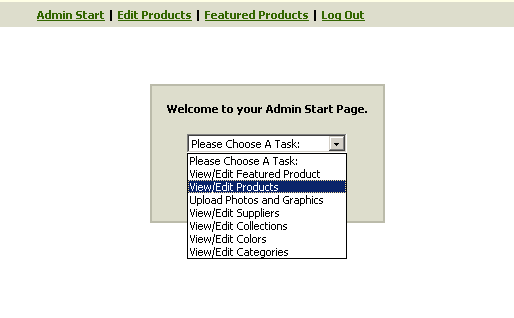 Add or change products: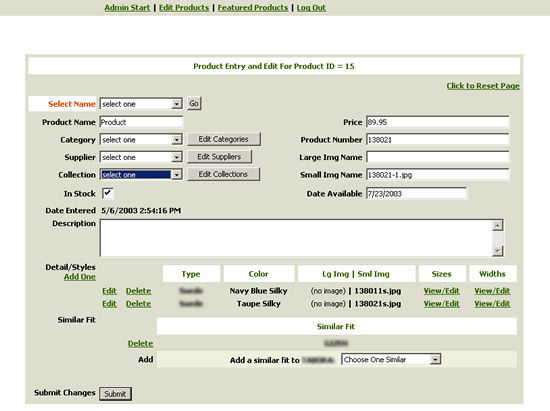 Upload photos, images and documents: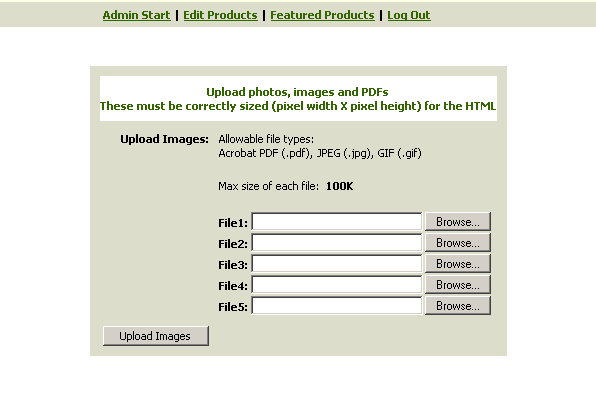 We can make one for you!